Cooktown Travel Review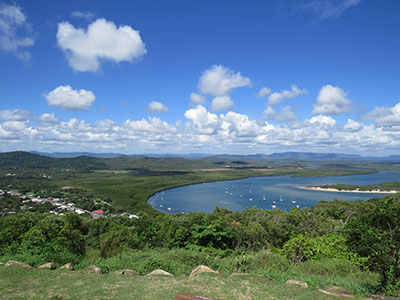 Situated about 327km north of Cairns at the mouth of the Endeavour River is the 'semi sleepy' tropical coastal township of Cooktown. This is the site where Lieutenant James Cook beached his ship the 'Endeavour' in 1770 and subsequently spent some 7 weeks stranded there repairing the ship. Today however, the town is a thriving fishing port and centre of tourism to the area including as a point of access to and from the Great Barrier Reef and as a starting point on the way to Cape York.
The town itself is well facilitated with pretty much all one needs including a laundromat, medical services, supermarket, swimming pool, Chinese shrine, hotels and some night life and numerous cafes and restaurants with of course various forms of accommodation.
The town and this area hold numerous aspects of interest for visitors which include aboriginal history, the history of Cook's arrival and eventual skirmish with the aboriginal people and later reconciliation with them. Further, the town holds substantial World War 2 history and there is reference to these things in the well-furnished James Cook Museum and heritage listed 'Grassy Hill Lighthouse'. Also within the town itself are foreshore walks and the Cooktown Botanical Gardens which has free entry and well worth a look which also houses the 'visitor information centre' and very nice food at the cafe.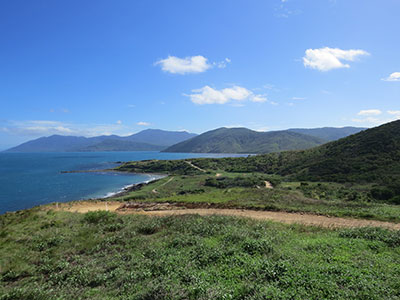 In the surrounding areas there are numerous opportunities for outdoor activities including bird watching, looking for wildflowers, deep sea fishing and scuba diving, rock fishing, bush walking and spotting wildlife and exploring and observing unusual rock formations and landscapes. The area has a quite rich biodiversity with around 3000 species of plant and some 500 species of birds and other animals.
Some of these surrounding locations include Lakefield National Park, Isabella Creek Falls, Black Mountain National Park, Keating's Swamp (has great bird hide), Endeavour Falls and Archers Point. I should point out these last 3 locations have crocs and great care should always be taken.
While in Cooktown I stay at the Top Pub on Charlotte Street, a good old fashioned Aussie pub run by two very helpful people Mark and Erica Thompson. The rooms vary in price and size and with or without air con etc.  but all are always clean and the bed/s comfortable. They usually also have restaurant food available downstairs on the premises for lunch and dinner. Of the mid-level to budget accommodation available in Cooktown, the 'Top Pub' is definitely my preferred choice.
Rod Rice
Principal Reviewer